Bourgogne Chardonnay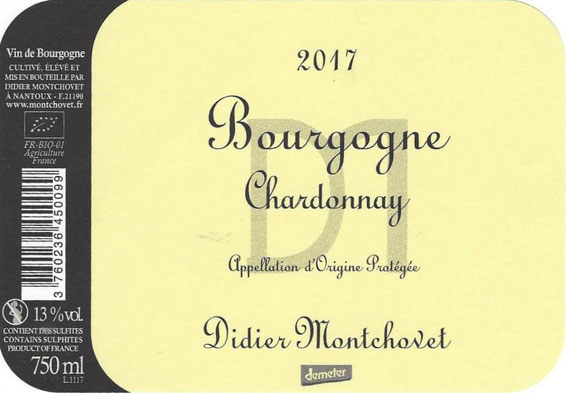 GRAPE VARIETY:
PLANTED IN:
SIZE OF PARCEL:
GEOGRAPHICAL POSITION:
SOIL : 
GROWING METHOD:
GRAPE HARVEST:
WINEMAKING:
CHAPTALIZATION AND SULPHUR:
THE WINEMAKER RECOMMENDS:
        Type of wine:
        Tasting:
        Temperature of service:
Chardonnay.
From 1970 to 1990.
3.5ha
Parcel located 4 kms from Pommard, east-facing.
Clay limestone, Upper Jurassic period.
In "Vee" shape (lyre).
Manual.
Very fruity wine, no barrel.

Fermentation in tanks for 6 months.
At bottling, all wines are gravity-fed to avoid pumping.
Very moderate
The type of vine, the soil and the style of winemaking give great Burgundian typicity to this wine: full-bodied, with delicate, rich aromas and a long finish, smoky flavours and white truffles.
ready to drink now.
To be tasted with rich fish dishes, with smoked salmon or Chicken Gaston Gerard. Taste also with a rich, fruity Comté cheese
12 and 15°C.